Why did the Groundhog lie!
Because I had never actually lived through a real winter -considering California winter is really just pre-summer weather of 50-80 degrees everyday and everyone still goes around in their UGG boots and marshmallow-esque coats the second it dips below 70- moving to a state that experiences an actual full-fledged winter was not something I was truly prepared for. No matter what I kept trying to tell myself. Especially when there is such thing the dreaded wind chill that can turn a 30-degree day to a 'feels like' -4 degree nightmare. (Oh how I despise it.)
But November turned into December and December into January and I was still alive… So I was feeling pretty accomplished when the snow had melted and March and spring break came along.
"It's over right?" I asked my roommate. "I survived the worst of it and spring is coming." She told me not to be deceived. I rolled my eyes at her warning as I fled off to spring break back home expecting it to start warming up once I got back. Boy, was I wrong. The wind is brutal and the sun tends to be barely lukewarm.
Now the March Blues has set in and I can't stop wishing for it to be spring. So I have compiled a list of things to help you get by when the winter seems to be never-ending.
Add bright or pastel colors into your wardrobe. 

I will sometimes just wear my yellow rain boots to class just so I am wearing a color that reminds me of warmer times. Here are some cute ones from Old Navy. 
Call a friend and vent about the weather, and then talk about some fun things you can do when spring finally does arrive. Like, go to the beach or lake without needing your winter coat. Or wearing a spring dress with sandals.  Here is a SUPER cute dress from American Eagle.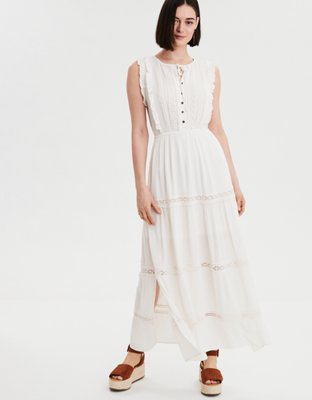 Splurge on that one thing that reminds you of spring and display it in your room to give you the motivation to keep pushing on.
Buy yourself some flowers to have around your house or dorm. 
Go out and do something fun to get your mind off the cold. Whether that be going to an indoor water park, a movie, or even just to the mall. 
Take advantage of the cold and make some hot cocoa or tea and curl up for a movie night with your coziest blanket.
Remember winter may be horribly long but it can't last forever. (Can it?) What other things do you do to wait out the winter?
Subscribe to my mailing list for exclusive content and to be notified of future posts!
Follow me on // Pinterest // Instagram //