The end of February has come, but that doesn't mean there isn't more to talk about. The beginning of March brings midterms so I'm spending time getting studying done and chilling around my dorm and dreaming of California because it is MUCH too cold to be outdoors.
(I'm looking at you groundhog and your lies of early spring)
For the end of February, I thought I would talk about my February Favorites that I think everyone should know about.
*Disclaimer: Nothing on this post is sponsored I really do just love all of it*
Winter Converse
People who know me know I am a Converse girl. My go-to shoes are a pair of my high top Converse. I even wore Converse to my junior prom. The problem once I got to Ohio was that canvas shoes are not ideal for the winter conditions, and just when I thought all hope was lost I found the best thing. High tops that can survive the weather. They are made of leather, not canvas, and inspired by hiking boots. They've got fleece lining to keep your feeties toasty and a sole with extra traction. I know I sound like an ad but these shoes are just perfect if you want to wear sneakers in the winter I totally recommend them.
Shop them here
Songbirds by Ben Thornewill
I found this song accidentally a few weeks ago from the 'recommended for you' list on Spotify. I have been playing it nonstop since. The piano part is absolutely beautiful and I am so mad that there is no sheet music for me to learn it.  Do yourself a favor and listen to it.
Starbucks Order- Iced Peach Green Tea Lemonade
I am much more of a tea person than a coffee person. You can flavor tea and have it taste like that flavor where coffee no matter what you do it will always have that lingering coffee taste. My go-to drink lately has been the Iced Peach Green Tea Lemonade. You can order it without the added lemonade but I add it because when I drink it I can almost pretend that it is summer instead of 20 degrees outside. 
Que water bottle 
This is my new favorite thing. I have a problem with drinking enough water and this bottle makes it almost fun to drink water. It is perfect to take wherever you go because it squishes down when you are done with it. It comes in different sizes and colors and totally worth it as a travel bottle. 
Shop the Que Bottle 
Blue Light Glasses from Livho 
I jumped on the blue light glasses bandwagon and I am here to stay. I spend a lot of time on my laptop doing homework and studying and I was starting to get headaches from it. Some of my favorite people I follow on Instagram have the cutest glasses from this brand and knew I wanted some too. I linked the frames I bought below. They have them in all different colors, I got the light pink and they are SO cute.
Take a look at the glasses on amazon   
Uggs Earmuff Headphones
Last but not least, the Uggs Earmuff Headphones. In the dead of winter with 20 mph winds and a 10-degree wind chill, these are a lifesaver. My ears stay warm AND I can listen to music as I walk to class. It is seriously one of my favorite things. I can not recommend them enough.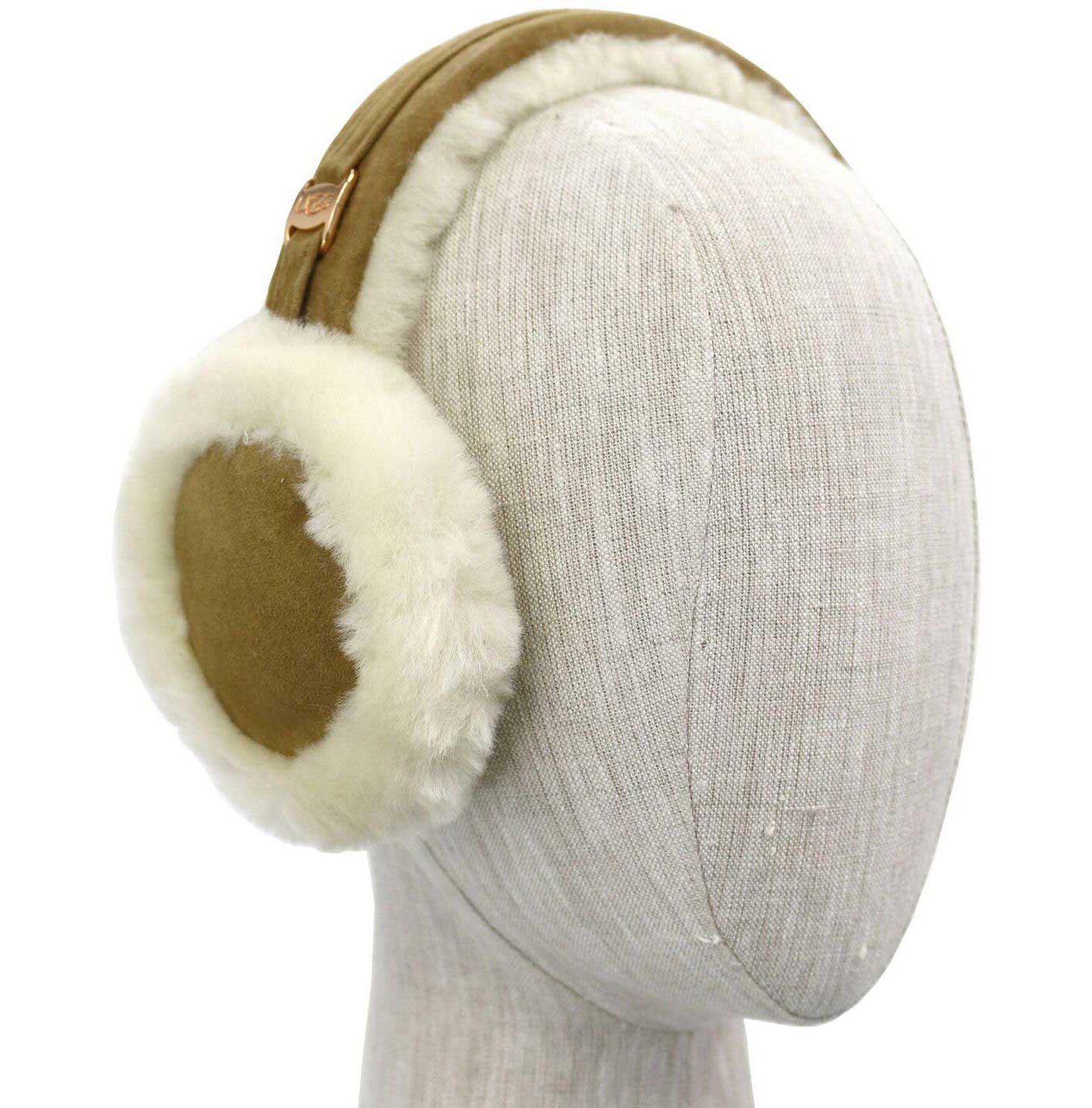 Shop the earmuffs
What have you been loving this February?
Subscribe to the blog for exclusive content and Follow me on // Pinterest // Instagram //