"Boys and girls of every age Wouldn't you like to see something strange? Come with us and you will see This, our town of Halloween"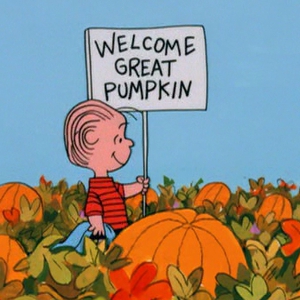 I have always loved Halloween. It gives an excuse to dress up for a day without anyone judging you, and then at night you get free candy during trick or treating. And who doesn't like free candy? As you get older, things start to change and trick or treating is not really something done in college, but that doesn't mean the day can't be just as fun.
Last year my roommate and I threw a small Halloween gathering where we watched Halloween movies (like Mostly Ghostly and The Corpse Bride) and ate snacks and candy. This year was a bit different.
My school ended up being really cool and completely decked out the office buildings, the Student Union and our new on-campus Starbucks in Halloween decor. My favorite part was that the cafe, Starbucks and the Union were all Harry Potter themed. They had everything! Our cafe was the Three Broomsticks, Starbucks had a sorting hat, house points, and some of the workers dressed up. Then the crown and jewel of the night, the Union.
There was a dementor hanging from the ceiling as well as Quidditch Goals.   Some of Umbridge's Proclamations and photos of her cats on the wall. There were Mandrakes and potions and food named after items in the book. A 9 ¾ platform, Honeydukes, and more. To top it all off there was even a lifesize Dobby. I'm really not sure how it could get any better than it was. A lot of people say some of our buildings are Harry Potter-like and my school actually took those comments and ran with it. If only I was actually going to Hogwarts…
For costumes, this year my roommate and I decided to coordinate by being Wednesday Addams and Cousin It. And our costumes look pretty good if I do say so myself.
They're creepy and they're kooky  Mysterious and spooky  They're all together ooky  The Addams family
We got some candy, opened our door, and put on some Halloween playlists to give out candy to the people in our hall. Apparently, most people were out at parties and after a while of no one coming to get our candy, we went around campus to get some spooky shots of us in costume. We had a really fun night and I'm excited to see what we do next year.
Comment below what you did for Halloween and what you dressed up as.
Now only 52 days until Christmas!