From my own personal experience, you don't notice how much you snack until you go away to college and no longer have your home kitchen to grab food. I find I am most hungry for something to snack on between classes and once I get home from late-night rehearsals, and because of this, I like to make sure my dorm is stocked. If you are like me and enjoy snacking here is my take on important food items to keep in your dorm.
Fruit
Fruits are filled with fiber, vitamins, and minerals that help your body run smoothly, and there are a lot of fruits that help boost your immune system which is great to eat in the petri dish that is a college campus. Since the last thing you want is to be out sick. I personally really like to have bananas in my room because they are easy to throw in my bag in the morning as I head out the door. Other good fruits to have on hand are: peaches, apples, applesauce, oranges, and for longer-lasting options get some dried fruit.
Protein filled snacks
Snacks filled with protein are perfect for those midday hunger strikes when you still have classes to go to and don't have time to grab a full meal. Trail-mix is my go-to option because I can carry it around all day with me, there are tons of varieties, and you can easily create your own mix. I personally love ones with dried fruit, cashews and almonds, sunflower seeds, and some chocolate pieces.
If you don't like trail mix don't worry other options include hard-boiled eggs, tuna, beef jerky, veggies, and yogurt dip or hummus, dipping apples (or pretzels) in peanut butter, granola, even avocados and more.
Warm drink mix
I have become a big tea drinker in the past few years. I used to not like it at all unless it was filled with sugar or honey (flashback to a 5th grade GATE day where we had a tea event for members of the community and my friend and I tried a ton of teas and used the entire bowl of sugar to 'fix' them). Now I have multiple packs of different flavored teas (chamomile, earl grey, and anything with peach are my favorites) on hand at all times.
If you don't like tea you can have a hot chocolate mix or your one cup Keurig machines for your coffees. I just recommend having something with you for easy access because it sure costs less to make it yourself than to be heading down to Starbucks every day… or multiple times a day.
Crunchy snacks

There are just moments when you really crave something crunchy this is where having a bag of chips in your room comes in handy. A pack of tortilla chips and salsa is a perfect snack if you want to feel more filled. Just don't feel limited to chips. Pick up some pretzels, seeds, popcorn, or even your favorite cereal and eat it dry.
Fun fact: sometimes at home, I will pour myself a bowl of Special K cereal and eat it plain while watching a movie instead of having popcorn.
Bread/tortillas and stuff to put on it
This is a section I can't stress enough. Have bread or tortillas on hand with fixings to make yourself sandwiches, wraps, quesadillas, etc. You will be glad you did when you realize you won't have time to get lunch all day but you have bread and can make yourself a PBJ to take with you.
Sometimes PBJs get old so add some other things to your 'pantry' by keeping meat, cheeses, tuna cans, etc in your fridges. Or get creative and make wraps with cream cheese and turkey or veggie wrap with hummus. If you have avocados which I mentioned earlier make some avocado toast! You can make a ton of variations of the plain old sandwich. Pinterest is a great resource for this you can check out my ideas on my Pinterest HERE.
Something sweet…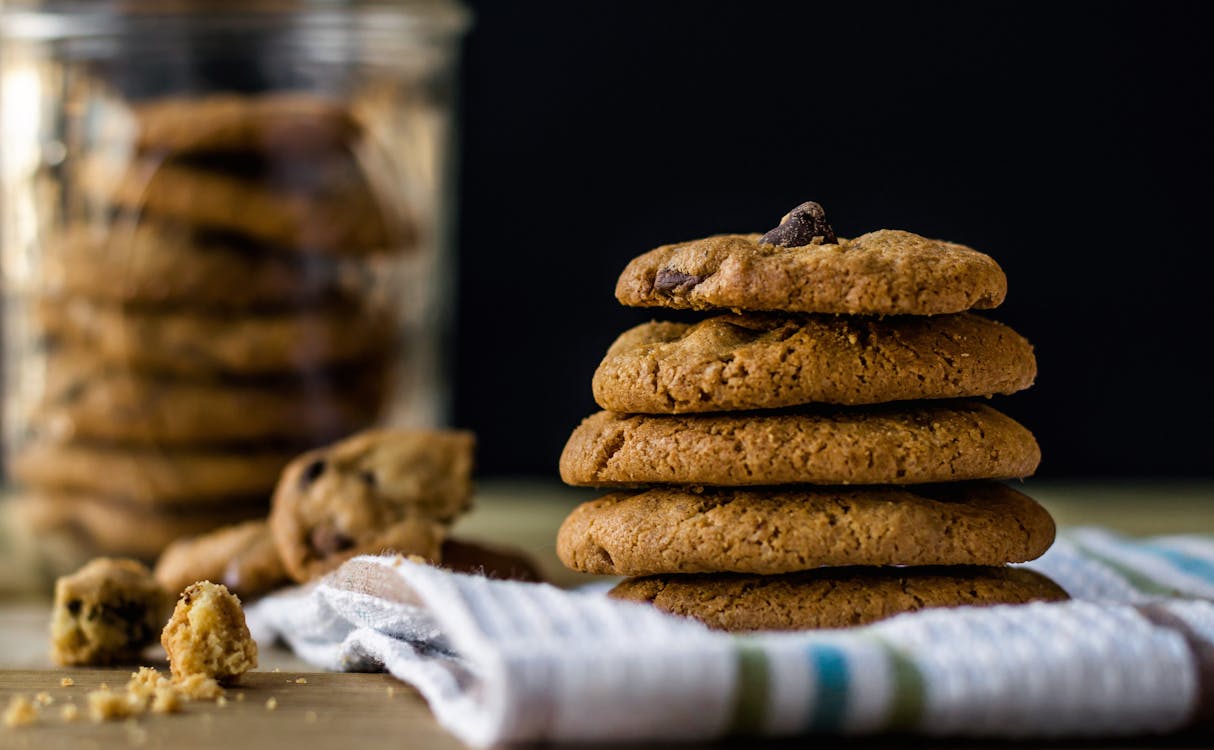 Don't think I forgot about the best part, something sweet. This is where you can go crazy. Grab your favorite pint of ice cream, those chocolate bars, a pack of chocolate cookies, whatever you most like to crave your sweet tooth.
If you want something a little healthier at hand instead of your usual Hersey bar, you can have some fruit in greek yogurt, frozen grapes (did you know there are cotton candy grapes? They taste the BEST frozen) or something that I want to make are frozen chocolate peanut butter banana bites, YUM. This is another section to get creative with.
The mini-fridge in your dorm is great for these kinds of things because it can fill a lot more snacks than it can actual meals and so is having a box in your closet area to fill with those nonrefrigerated snacks.
What is your favorite thing to snack on? Let me know if you have any other ideas that I didn't put on this list! Happy Snacking 🙂
Don't forget to subscribe to the blog for post updates and access to exclusive newsletters, and for more of me follow along on my // Pinterest // Instagram //