The final installment of the Ireland Diaries is here. If you haven't read the others you can find the links to them below 🙂
Sligo and Easkey were the final places I visited on my Ireland journey and it was also the part that I was most excited about. My cousins on my dad's side live in Ireland and, with the exception of one, I had never met any of them in person before. We had been chatting on the phone and emailing and skyping etc since we were little kids but that was all. Our whole lives we spent every year hoping it would finally be the year we could meet. It only took me 21 years but I did finally get my grandparents to take me to Ireland to meet them, and it was like we had been hanging out in person all our lives. 
Easkey is one of those places that you expect to only see in photographs about years long ago but actually still exists. My cousins live about 10 minutes from the Atlantic ocean and were always confused about how the ocean isn't in my backyard if I live. in California. My great-grandma lived In Easkey and her home is still on the property of one of our family members. It was amazing seeing a place I practically couldn't imagine because it is a complete 180 from where I have lived all my life. 
I spent the two days I was there feeling like I was walking in a dream. From our Skype sessions I had gotten a 'tour' of their home before but it was a totally different experience being there in person and everything felt familiar just from seeing it through a screen.
Although because of the pandemic we couldn't really go anywhere, I was content seeing anything I could. My cousins showed me the Atlantic (which I hadn't seen before) and where they go swimming, which is a section off the shore surrounded by rocks where a wall was built to keep water in when the tide comes. According to them, it lets the water in that section 'heat up' on warm days but I am such a wimp about the cold that I don't believe it could be warm enough to get in without becoming an ice cube. I mean I set my solar pool heater to 90 so that it will be in the 80s so I don't think I could handle the Atlantic.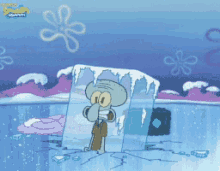 They also farm sheep and cows so I got to have the amazing experience of seeing a lamb be born in front of me and getting to hold a newborn lamb. My uncle even went out and bought me my own pair of boots for the farm, aka wellies, so I was prepared.
In their barn, they spray paint names and other things all over the walls so they had me spray my name on the walls to prove I was there. I wrote the date and my little cousin was confused about what I put, since Europe and the US write dates differently, and then told me I was wrong! To which I replied that my brother would tell her that her way was wrong. (When I sent the picture that is exactly what he replied.) I will say I felt so cool spray painting on the wall since it is something I would totally never do at home.
Another one of the best things that we did while I was there was they took me to 'Narnia.' When I was little my cousins would send me pictures of the woods area they would go to and call it Narnia and all I wanted to do was be able to go explore it with me. Definitely a highlight of my trip. It just felt so magical there, a childhood dream come true.
My grandpa also held a family get-together dinner while we were there and it was cool to meet more of my Irish family and to have a phone filled with pictures that my little cousin took.
Now that I am back home the next plan is to go back and have more exploring days and bring my younger brother with me so he can spend all the family time with us. I know he will love it and obviously, we have to go on a day we can go to the beach and see just how much of a wimp I really am. 
Thanks for following along with the Ireland Diaries, hopefully sooner rather than later there will be more. 
What is one place you have always dreamed of visiting, comment below!
Past Ireland Diaries links:
-Sights and Eateries to visit in Dublin
-A Perfect Train Trip to take in Ireland
-Visiting the Guinness Storehouse
–Planes Trains and Automobiles the Sequel, the wacky adventure of a girl and her grandparents just trying to get home